NightLight Pediatric
Urgent Care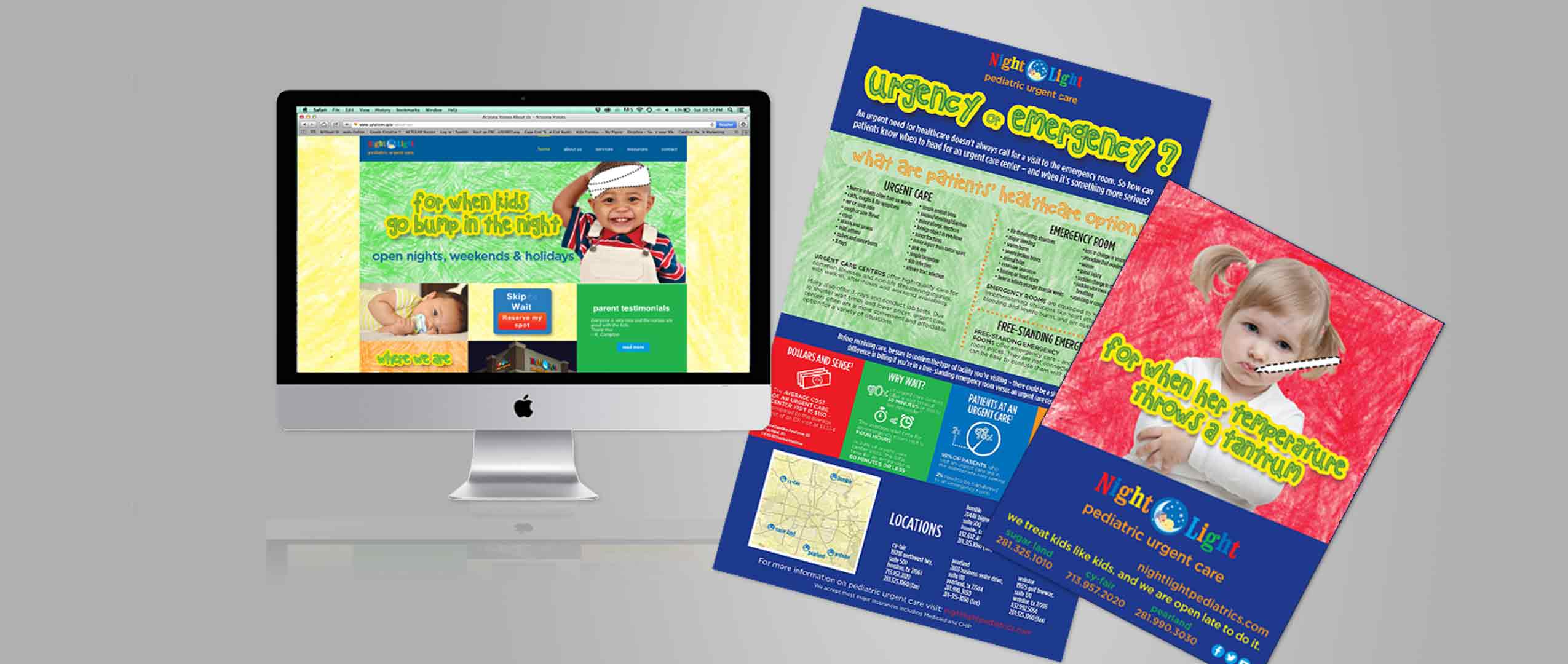 Who are they?
NightLight Pediatric Urgent Care was the first after-hours pediatric urgent care in the Houston area. They aim to brighten the prospect of pediatric urgent care by combining expert medical care with comfort and compassion.
The Solution
After about five years, competitors with deep investor pockets saw that there was a market for what they were offering and began encroaching on their area. NightLight needed to speed up their expansion plans and, as they grew, needed a consistent brand and message.
We developed an integrated marketing, public relations, advertising and social media strategy, as we strategically revamped their brand.
We took control of their online reputation by developing a proactive strategy that monitors, responds and generates favorable impression across social channels. We helped increase their social audience engagement and grassroots growth. Complimenting the online work included earned media coverage of their rapid growth and expansion. Most importantly, they met all of their new patient goals upon opening of their newest clinic