The Gentles Agency specializes in building mutually beneficial relationships between your company and your consumers. We drive growth through our experience delivering successful public relations, communications, event production, government relations, and corporate social responsibility strategies. We succeed, we innovate, and we are relentlessly responsive. It's just what we do. With more than 30 years of client and corporate success we understand how to work with you as an outside agency or strategic corporate partner to fulfill your corporate public relations requirements. That means we bring the capabilities to fully manage your in house communications and public relations line of business that drives results and tell your story.
We work with a number of strategic partners to deliver our full suite of services, all lead by the principles of The Gentles Agency.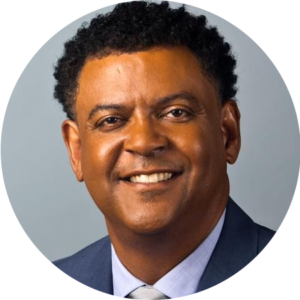 Karl Gentles leads the agency's client strategy. With 30 years of corporate, political and nonprofit experience in the Phoenix community, Gentles experience spans multiple industries including banking, economic development, public policy, healthcare and others.
Prior to forming the agency, Gentles served in executive leadership positions at USAA, Greater Phoenix Economic Council (GPEC), Bank One, and began his career as a staff assistant for U.S. Senator John McCain. In 2020, Gentles ran for U.S Congress to represent Arizona's Sixth Congressional District.
A two-time Sun Devil, Gentles earned his master's of business administration and bachelor's of science in organizational communication from Arizona State University. Community involvement includes an appointment to the Arizona Corporation Commission, Power Plant and Transmission Line Siting Committee; Morrison Institute for Public Policy, Maricopa Integrated Health Systems Audit & Finance Committee; Black Chamber of Arizona; Grand Canyon University Honors College and Business College Advisory Boards; Phoenix Industrial Development Authority Past Director; and others.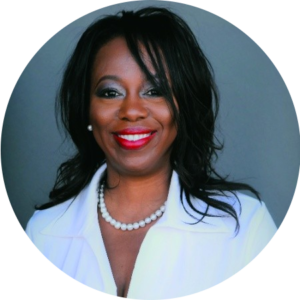 Carla Wright Gentles leads the agency's client services, operations, and event production.  In addition to her keen business acumen, Carla has a strong passion for serving others. A 29-year retired Army Reservist she worked her way up to the position of First Sergeant/Course Manager. She earned the Army Achievement Medal and the Army Commendation Medal and was nominated for the Non-commissioned Officer of the Year award.
Carla membership and community service includes her membership in Alpha Kappa Alpha Sorority, Top Ladies of Distinction, a sustaining member of the Junior League of Phoenix, Lockheed Martin Leadership Association, and the Metropolitan Arts Council of South Carolina. She has been honored as a member of the National Dean's List and both Who's Who Among American Business Women and Who's Who Among International Management. Carla is currently pursuing her PhD in Organizational Leadership from Grand Canyon University. She earned her master's degree in business administration from Webster University, bachelor's of science degree in business administration from the University of South Carolina, and her associate's degree in fashion merchandising from Bauder Fashion College.